Edinburgh Theological Seminary, based in the heart of Edinburgh's Old Town, is described as an institution "where the past meets the present". 
This is the founding concept and inspiration behind the design of all ETS communications, which utilises photography to showcase the seminary's sense of history and heritage alongside contemporary fresh design and bold colour combinations.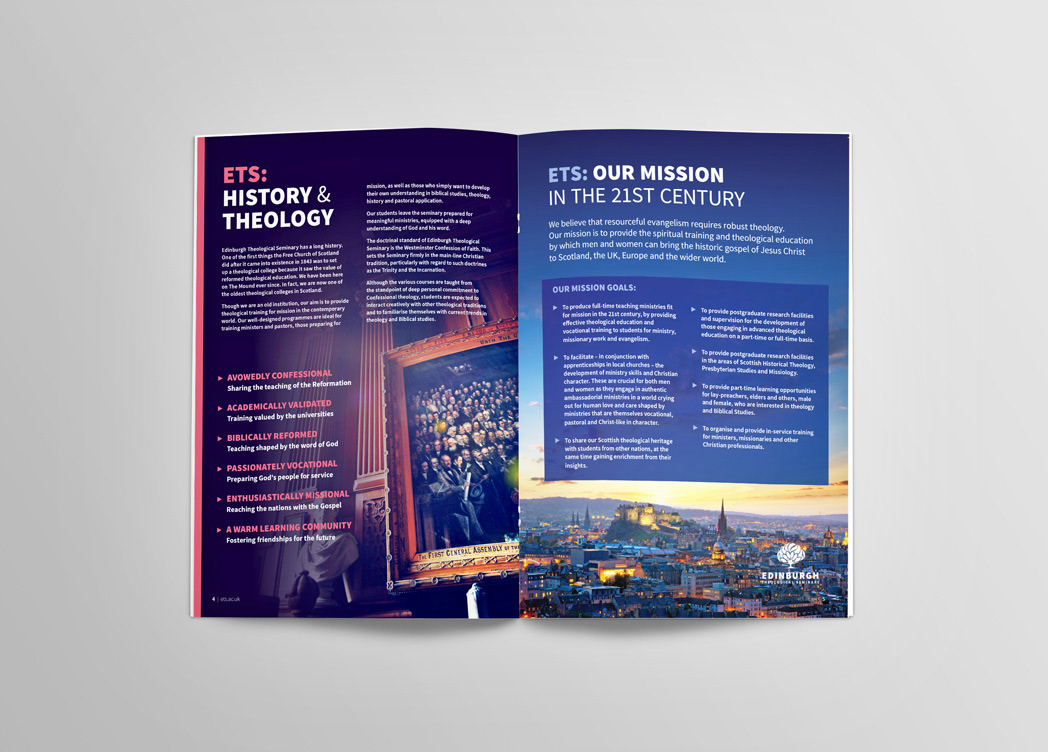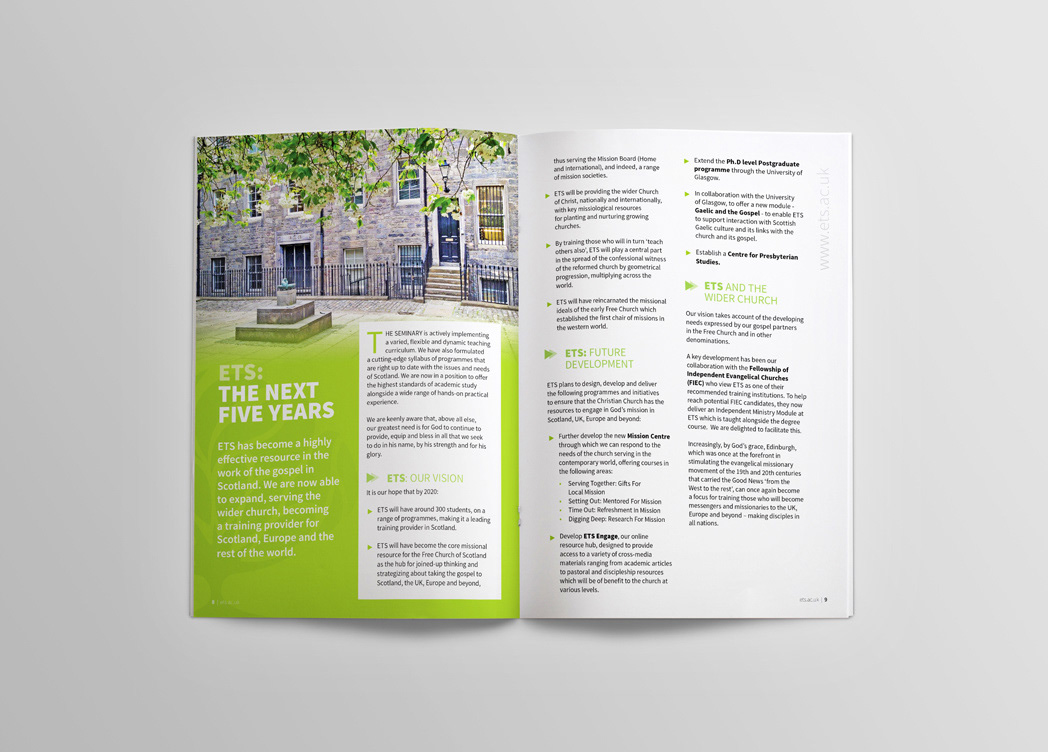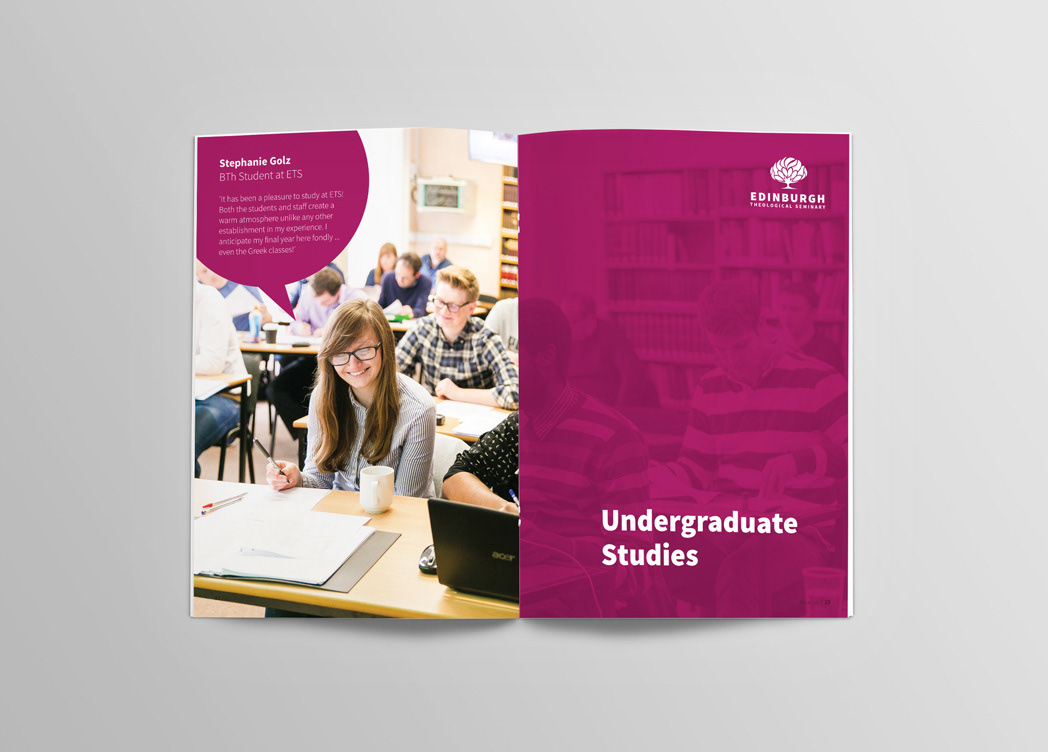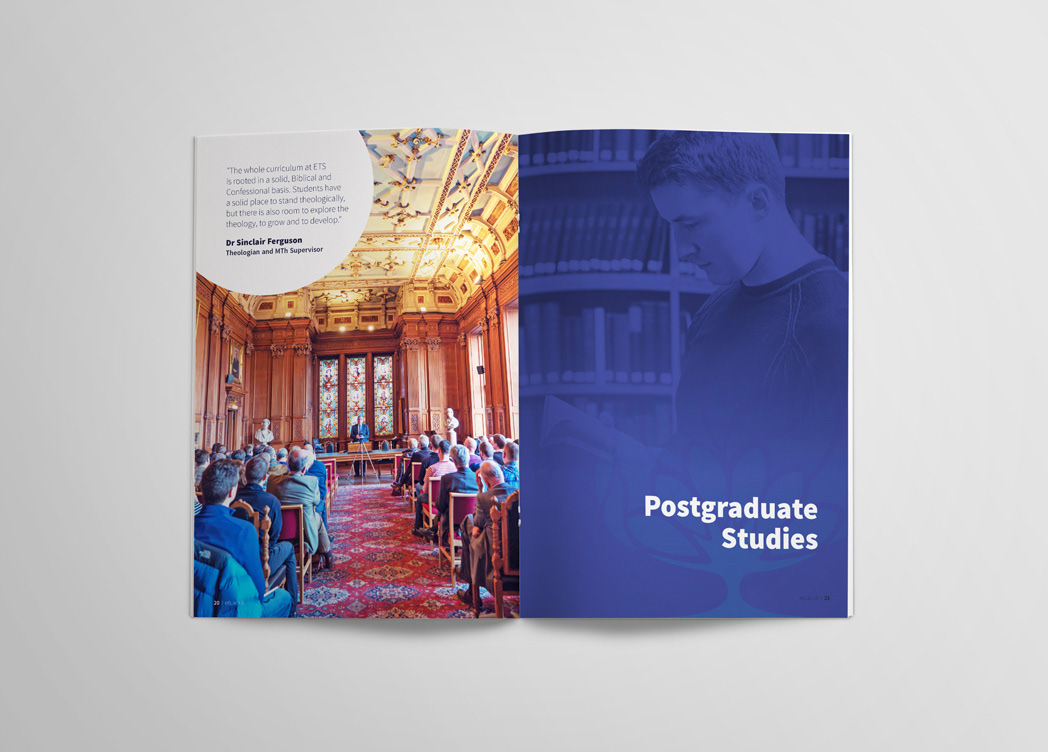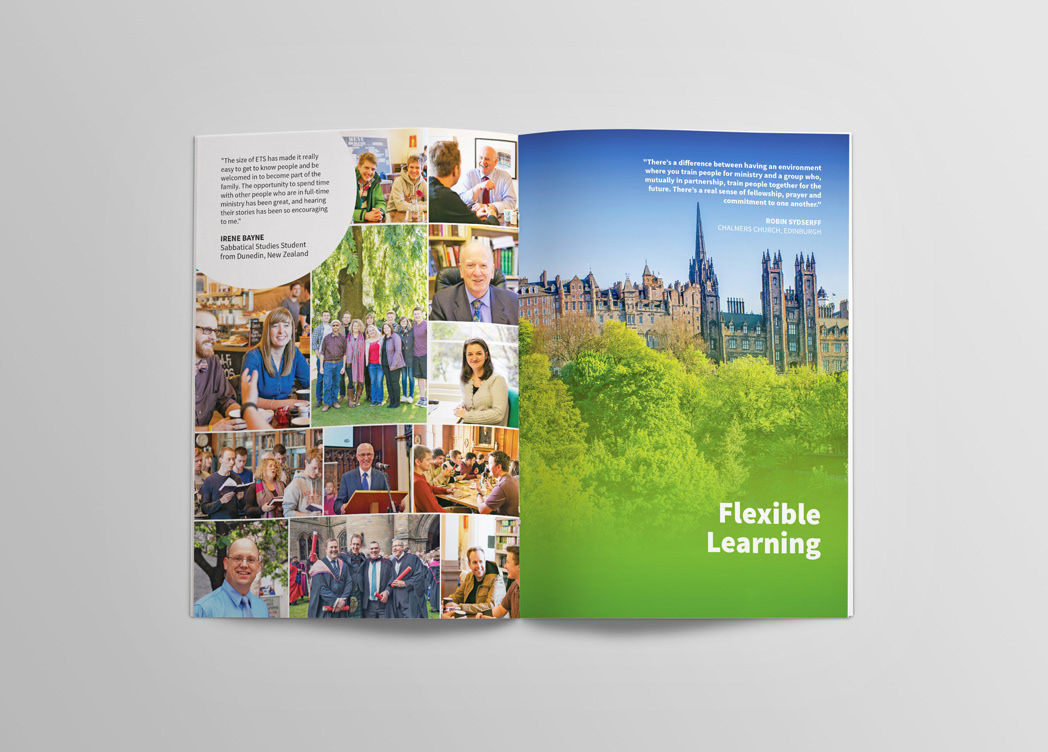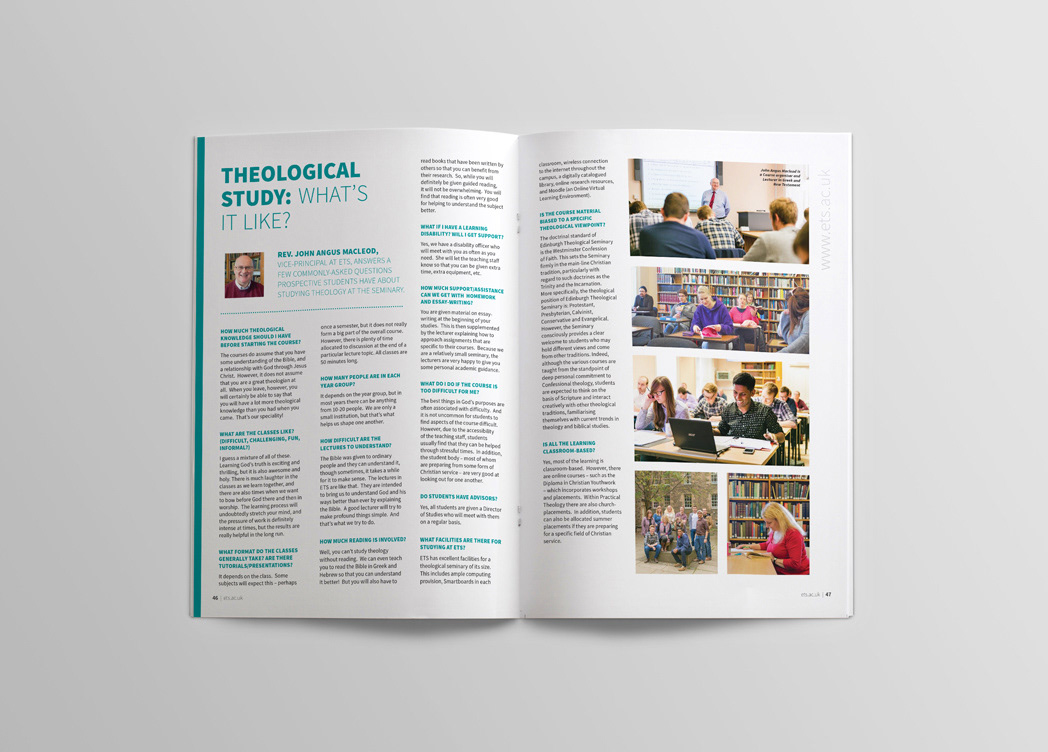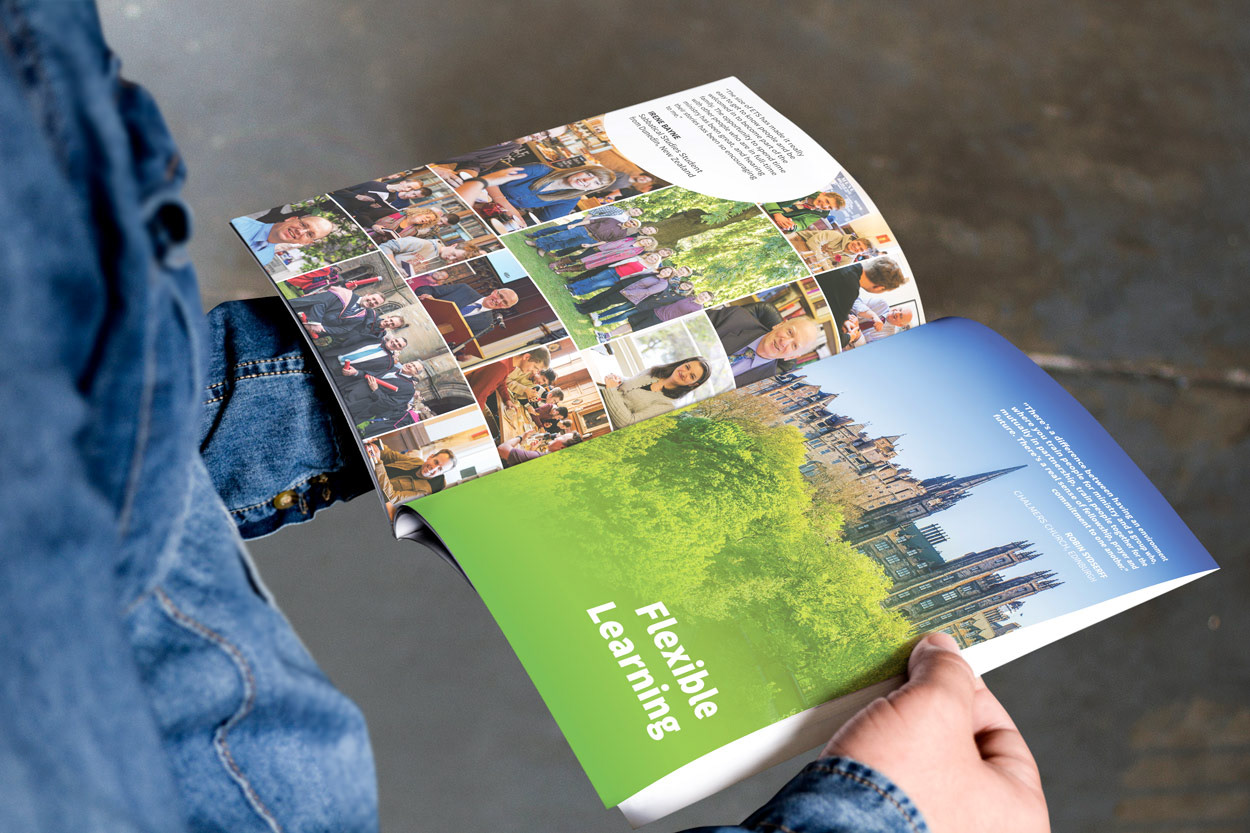 A new website for Edinburgh Theological Seminary is currently in progress, due for release in September 2020.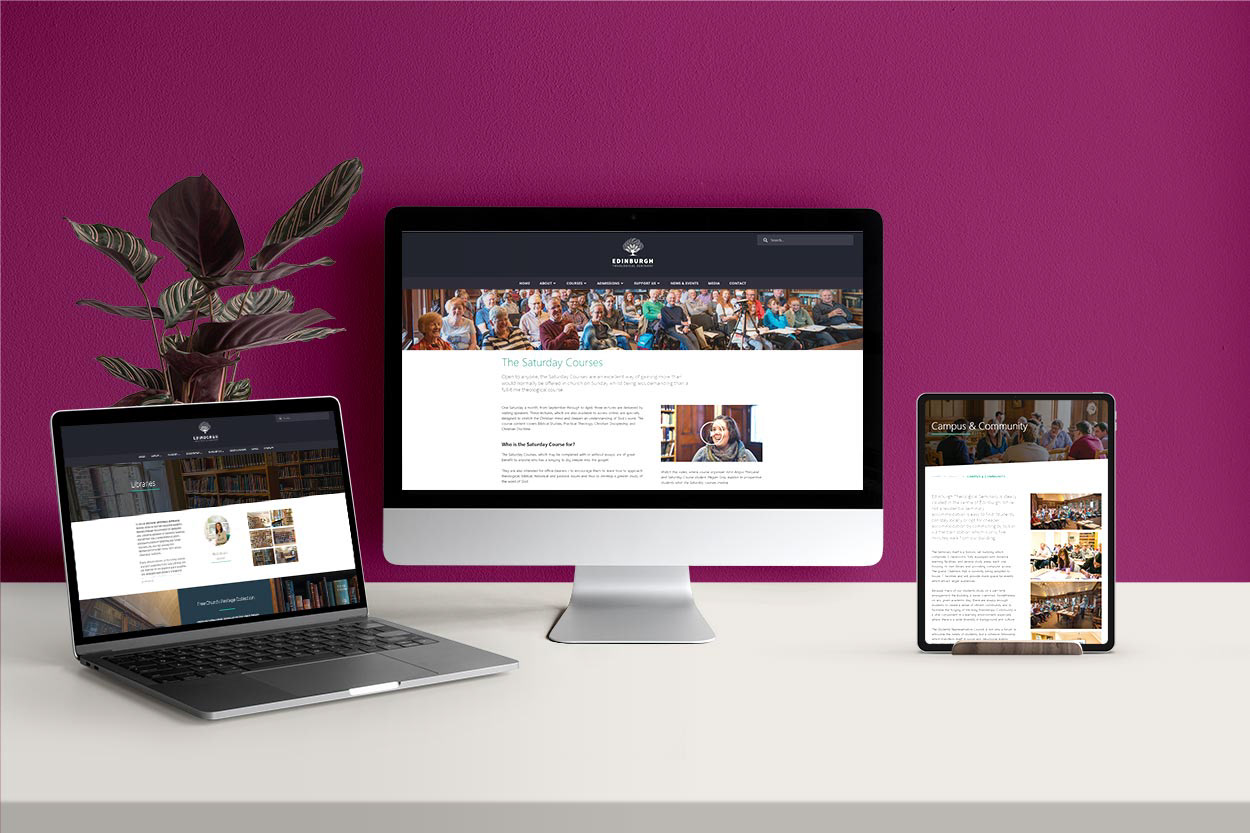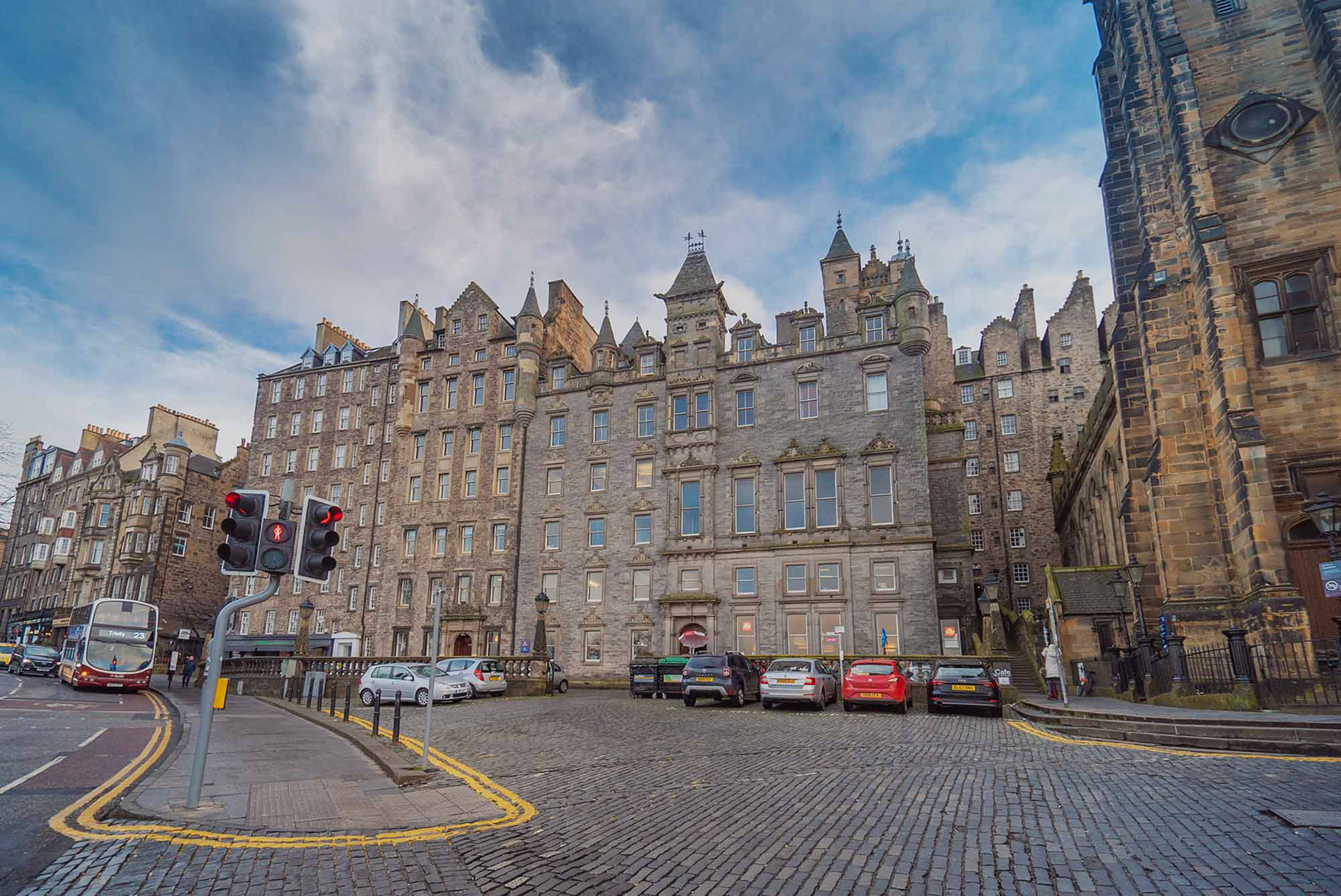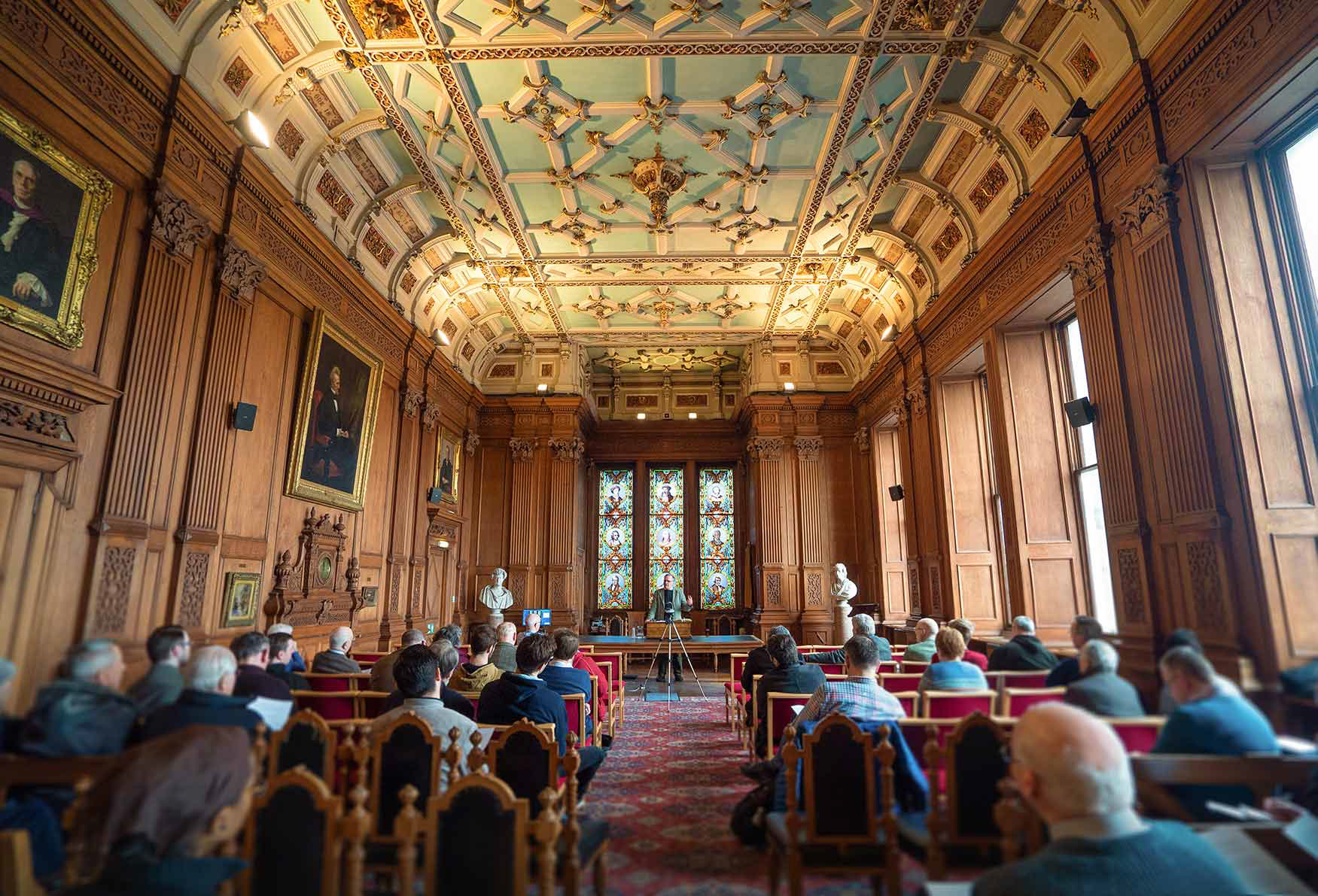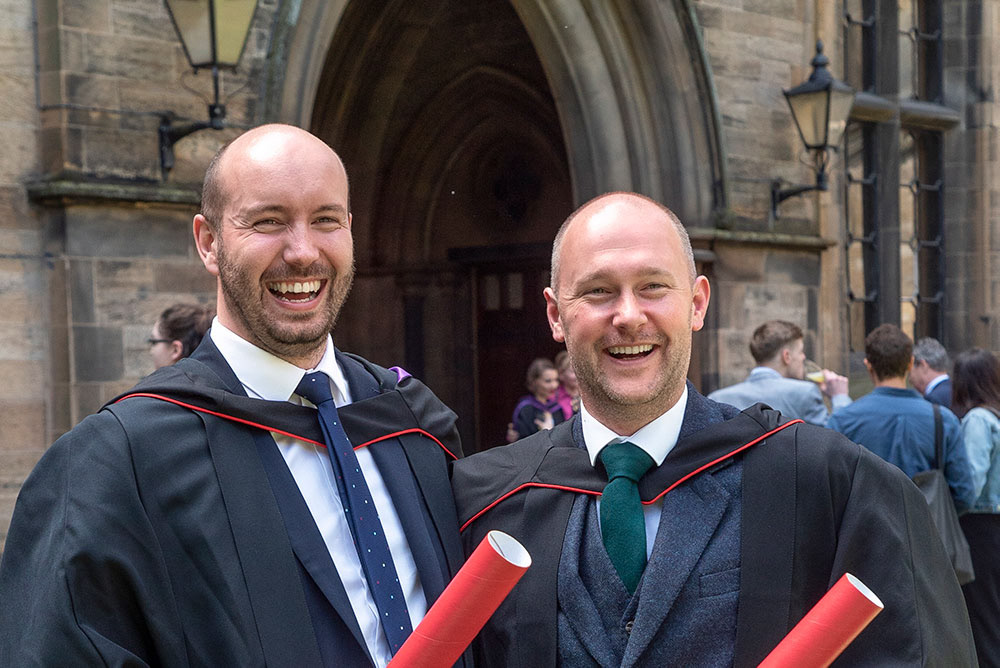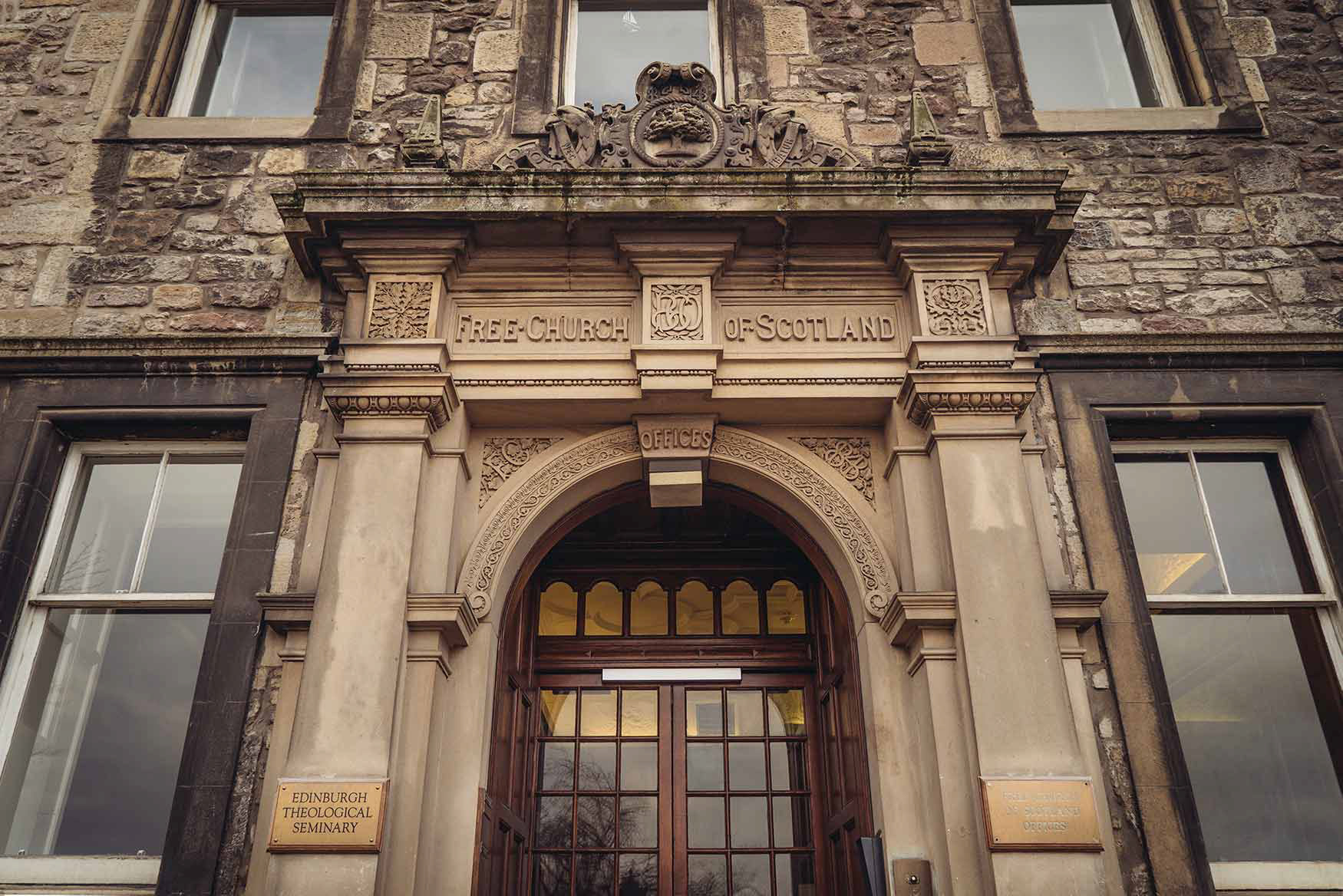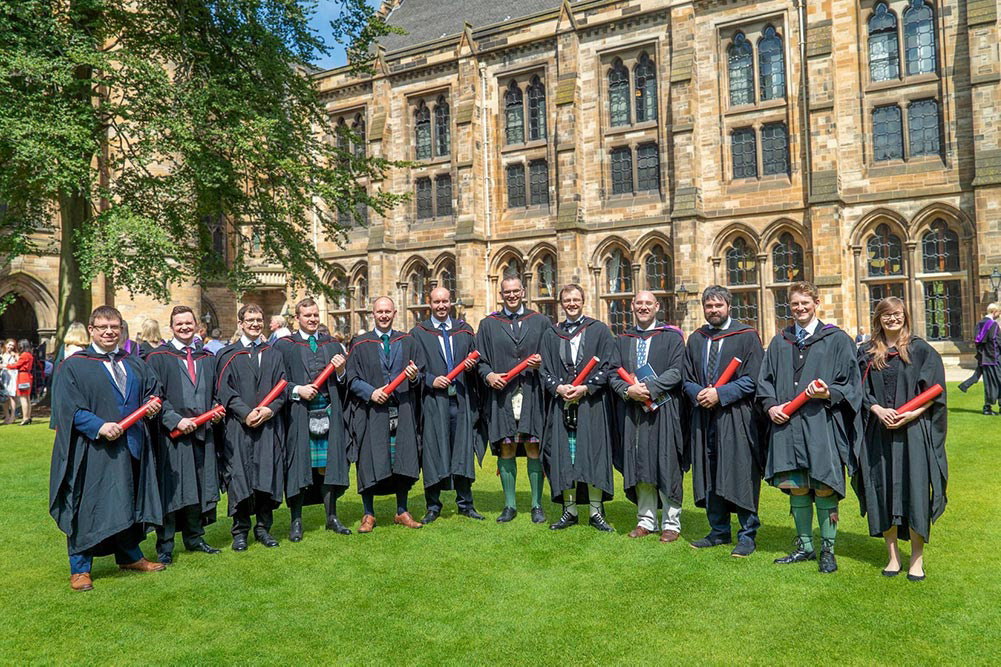 Throughout the marketing material, I have used my photography skills to market ETS and showcase its beautiful building in the best way possible.